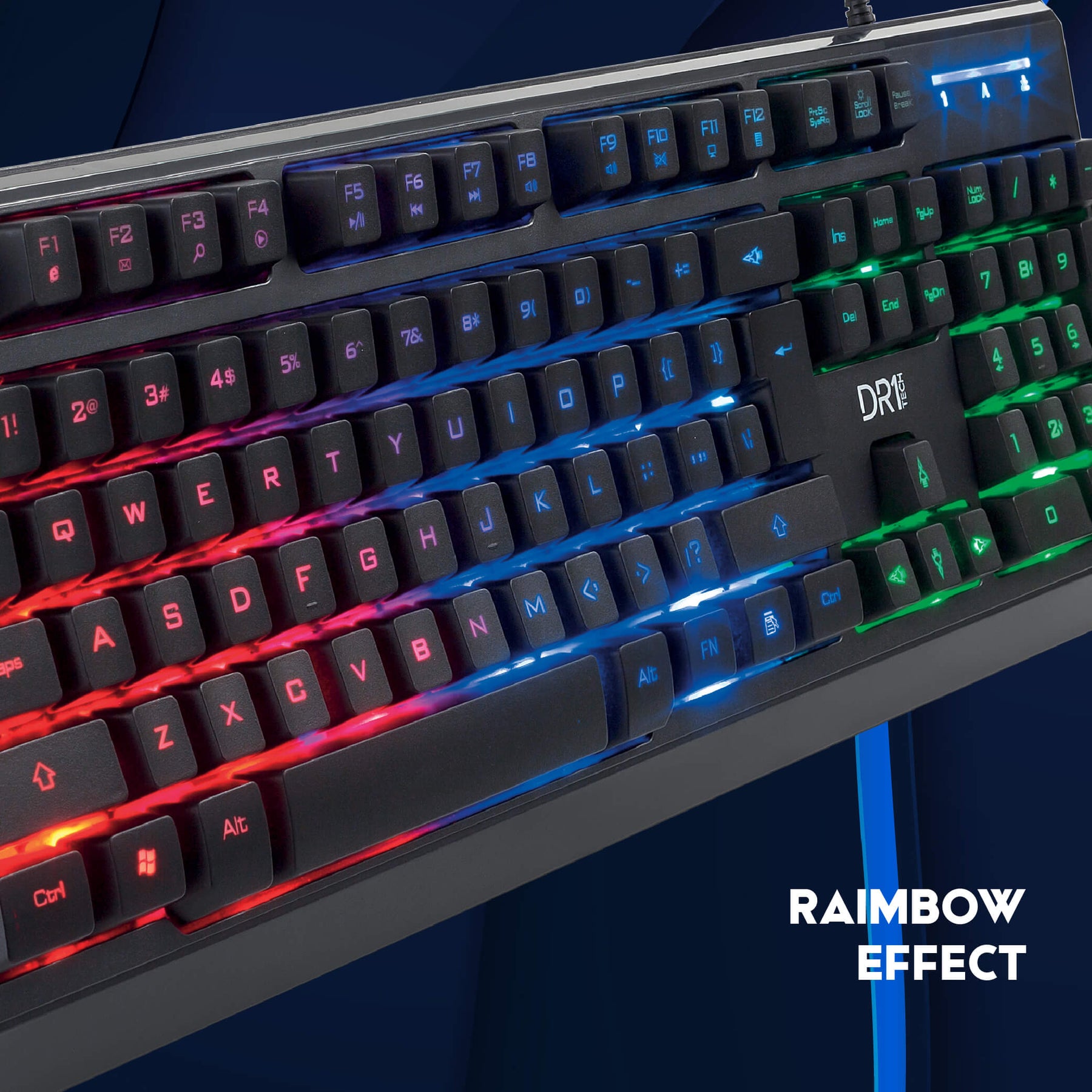 Wasp+ pro gaming USB keyboard with multimedia Knob for PC
[WASP+ - THE KEYBOARD FOR GAMERS] Wasp+ is ideal for those who want more from their keyboard; speed and accuracy make Wasp+ the keyboard for passionate gamers. The 104-key "Full Standard Design" with integrated numeric keypad also allows normal use for navigation and work. International layout.


[100% RGB] The Wasp+ keyboard is equipped with RGB backlit keys to offer clear, precise, distraction-free lighting: 14 lighting effects offer you a high degree of customization for your workstation in each gaming session. Thanks to the Knob knob you can change the brightness of the keyboard, as well as the volume of the PC.


[DESIGNED TO NEVER STOP] The Wasp+ Anti Ghosting function guarantees the use of up to 26 keys simultaneously without any rolling or ghosting effect. Anti Ghosting increases in-game efficiency and, in particular situations, will be decisive for victory thanks to its dedicated buttons where you can memorize your combos.


[MAXIMUM RESPONSE SPEED] Unlike wireless keyboards, Wasp+ uses a USB-type connection which guarantees maximum speed in data transmission without any type of input lag and with a high polling rate.
BENEFITS:
- Full 104-key design with multifunctional multimedia Knob
- Membrane keyboard with mechanical effect for better precision and greater speed
- Backlit keys for night sessions
- USB connection for flawless performance
- 26 anti-ghosting keys, no key conflict
- RGB effects
- Waterproof