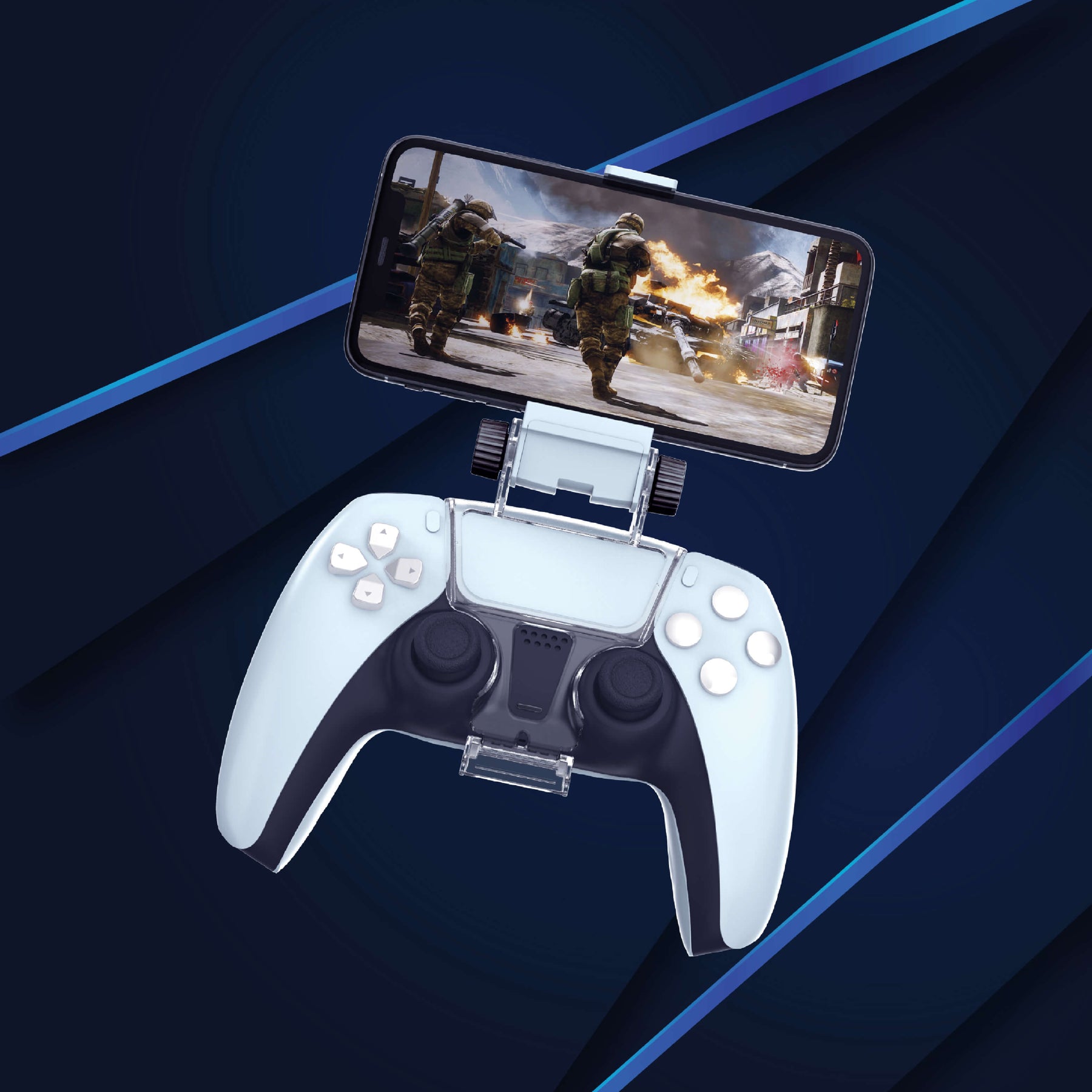 GameGrip5+ Smart Clip for Controller DualSense™ PS5
[UNIVERSAL COMPATIBILITY FROM 4 TO 6.5"] Connect GameGrip5 to your DualSense, insert your iPhone or Android phone and start exploring hundreds of virtual worlds, making the gaming experience easier and funnier.

[BALANCE & ANGLE] GameGrip5 perfectly wraps your controller and fits the size of your phone nicely. Thanks to the smart clip on the holder, the weight is correctly balanced and will allow the controller not to tip over when resting on a surface. Adjust the angle to reduce fatigue during long gaming sessions.

[HIGH QUALITY MATERIALS] The material is solid and does not flex under the weight of the smartphone, supporting it stably without the risk of an accidental fall. The reduced weight allows for longer gaming sessions, making the player less tired.

[READY TO USE] GameGrip5 allows you to enhance your gaming experience without installing any drives. Simply connect your smartphone to the controller via Bluetooth or Wireless and start playing!

BENEFITS:
- Compatible with most phones from 4 to 6,5"
- Adjustable angle
- Protective rubber pads to prevent scratches on the phone
- Compatible with PS5 DualSense™ controller
- Ultralight: it doesn't add any extra weight to your phone / controller