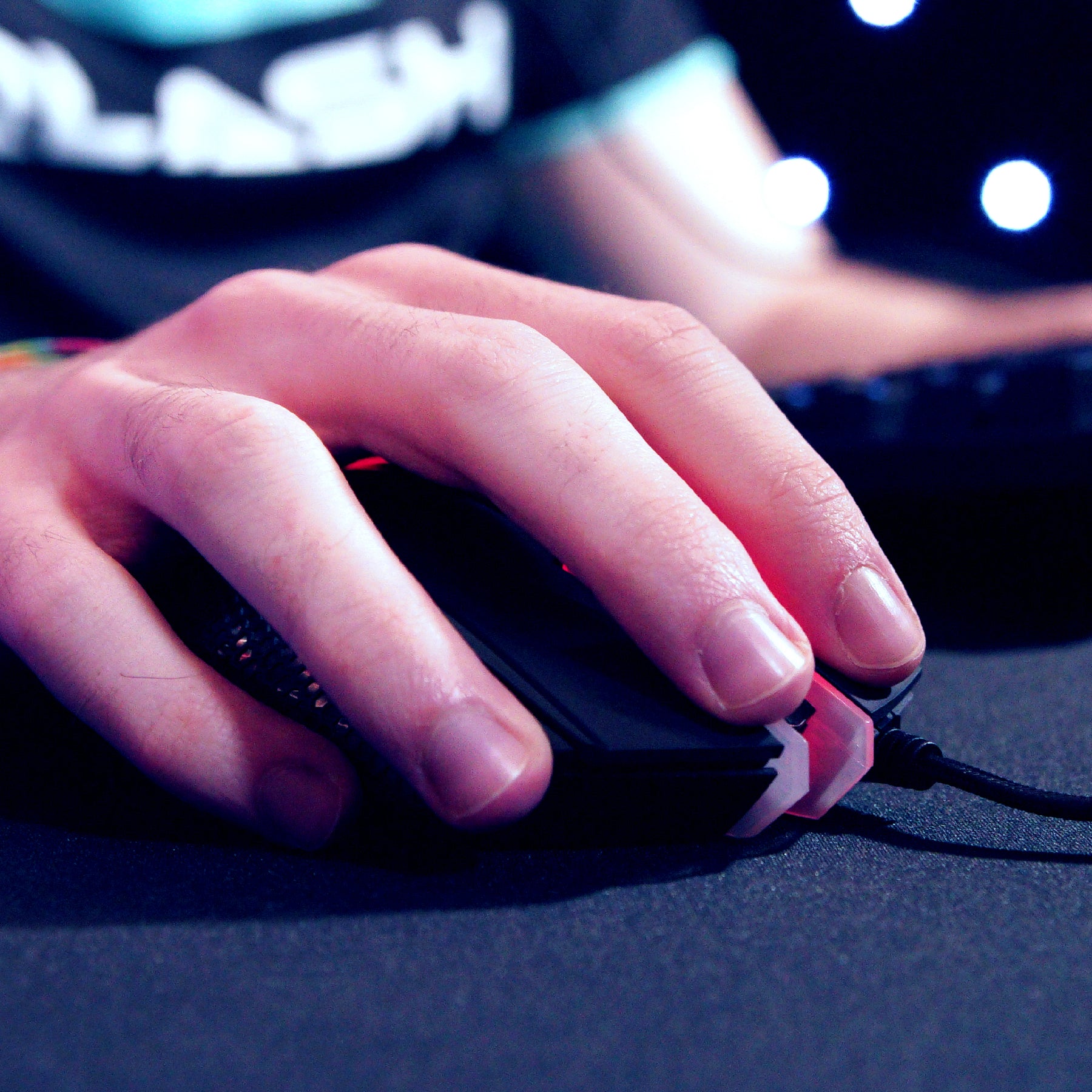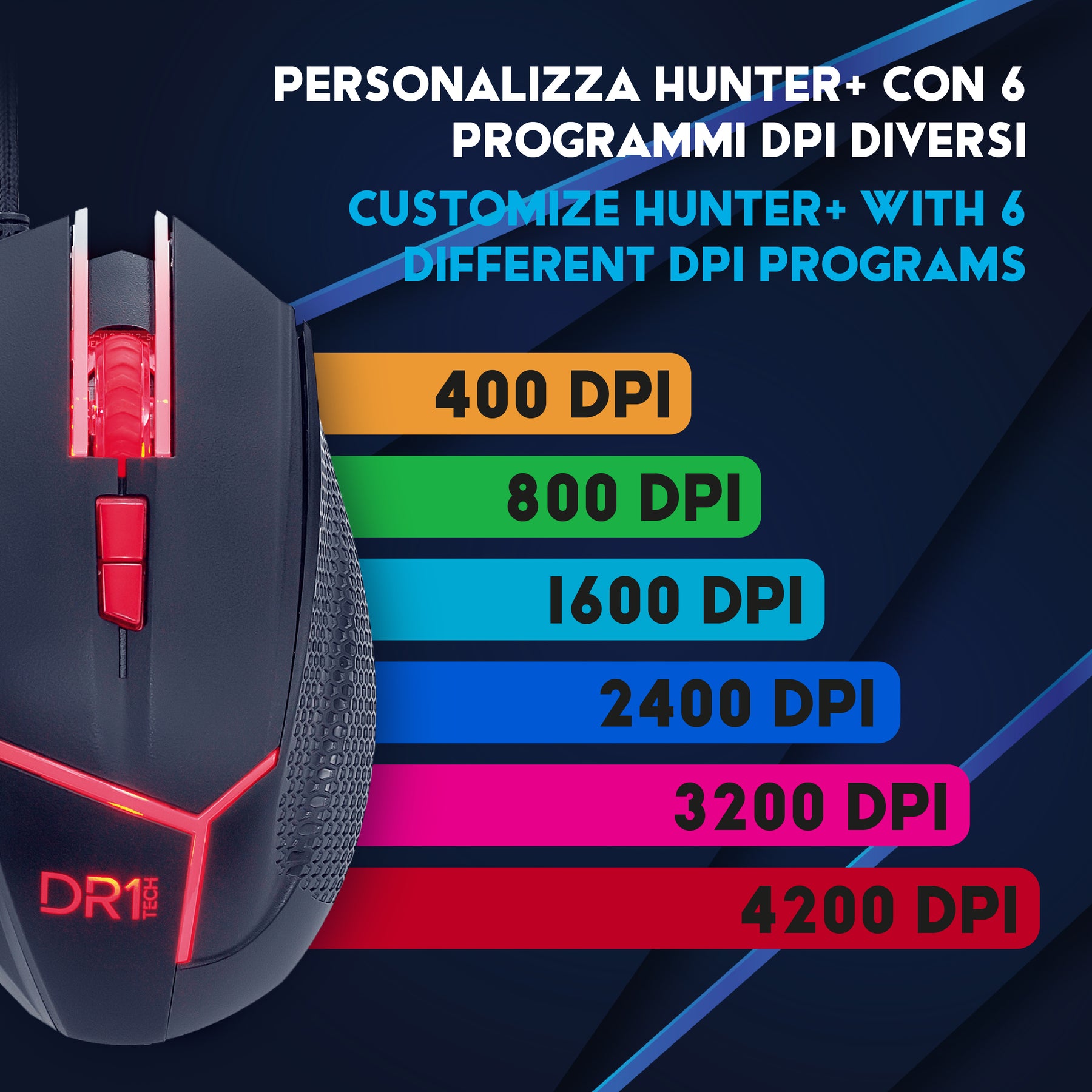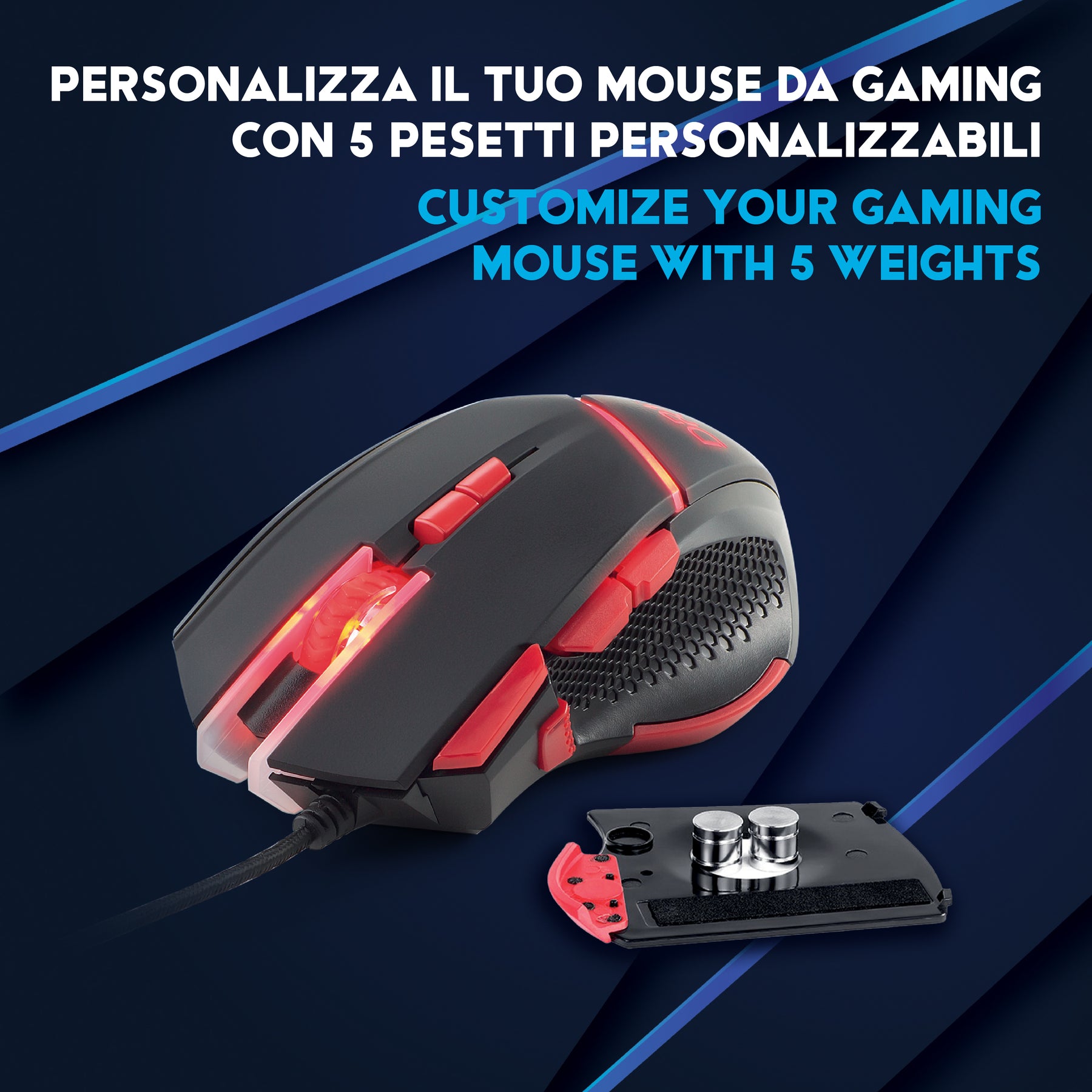 Hunter+ USB gaming mouse Pro for PC/PS4
[PROFESSIONAL GAMERI] The Hunter+ gaming mouse has 8 DPI levels available from the least sensitive (400) up to a maximum of 4200 DPI. It is adjustable and adapts speed, movement and precision during uninterrupted gaming sessions. The ergonomic design and smooth matt finish offer a comfortable touch feel during gaming or work sessions.


[5 REMOVABLE WEIGHTS] Hunter+ is the high-performance USB mouse dedicated to Pro Gamers, with an adjustable and compact weight, thanks to the 5 removable weights inside the mouse.


[9 REACTIVE KEYS] The Hunter+ uses a USB connection that guarantees maximum data transmission speed without any input lag and a high pooling rate.


[TECHNICAL FEATURES] 124X80x38mm, 164g, Acceleration: 10g, Polling Rate: 500 HZ, Image Processing: 4200 FPS, Adjustable DPI: 400/800/1600/2400/3200/4200, 5 Removable Weights, Fordward / Backward Buttons + Triple Fire.

BENEFITS:
- High-performance USB mouse with 9 buttons
- Tissue cable for better movement performance
- Ergonomic design suitable for all playing styles
- LED effect
- Compatible with PC / Mac / PS5 / XBOX
- 4400/800/1000/1200/1600/2400/3200/4200 adjustable DPI
- Responsive and long-lasting keys
- Customizable weight with 5 removable weights
- Forward / Backward, Sniper and Triple Fire buttons
ADVANCED CONTENTS: LED; Optimised Grip; Forward/Backward and Triple Fire keys.