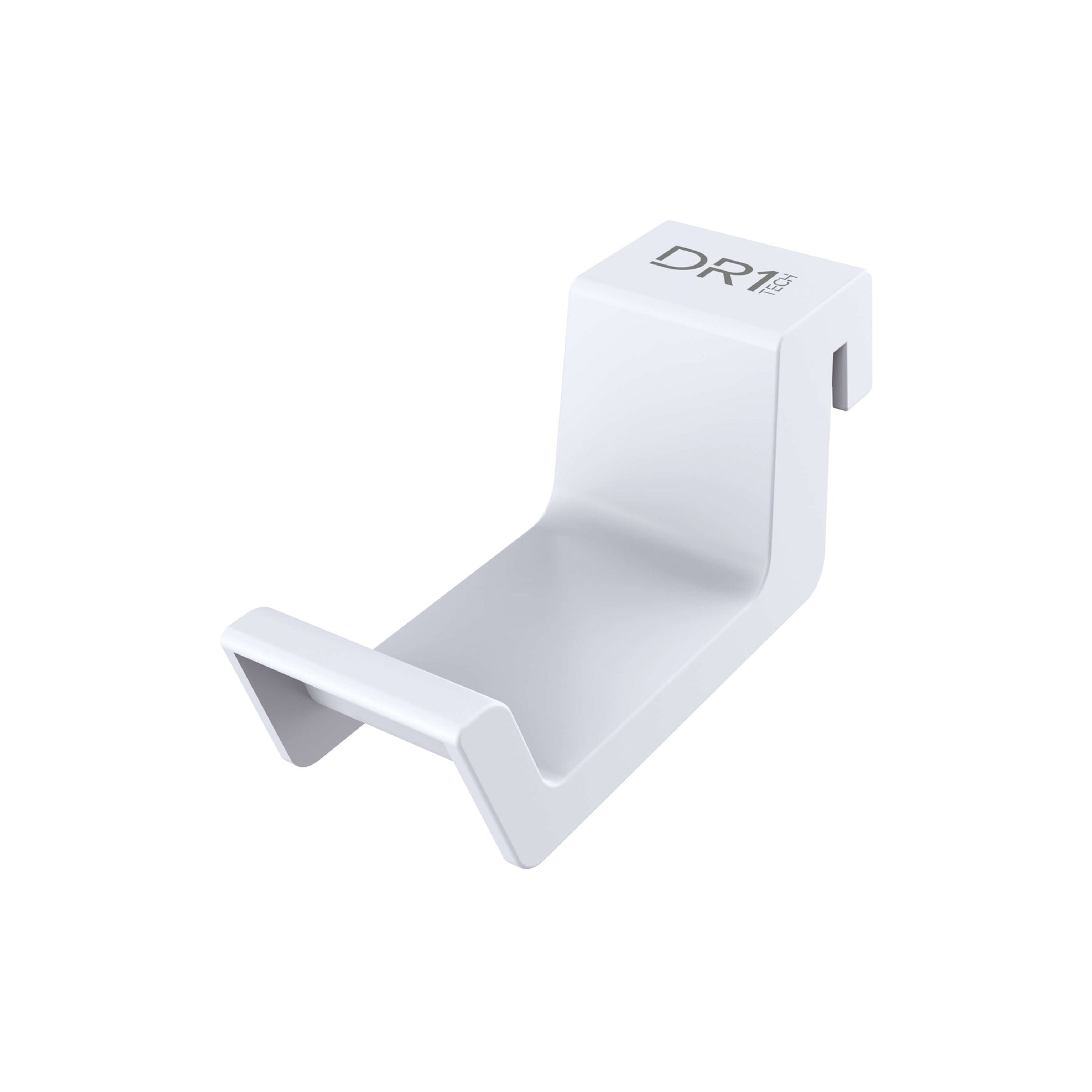 GameHook5+ Gaming Headphones-Holder Support for PS5
[COMPATIBLE WITH PS5] GameHook5+ is the headphone stand totally compatible with Playstation 5; the holder hooks to the shape of the console without risking scratching it, thanks to the rubber coating on the contact parts.

[DESIGN SAVE YOUR SPACE] GameHook5+ connects to the Playstation 5 without the need for glue or screws, an excellent solution for those who do not want to hang their headphones on the wall or for those who do not have space for a bulky traditional headphone holder.

[ULTRALIGHT] Lightweight, yet strong, ensures long life and fits in your pocket to carry it with you. Designed to be compatible with PULSE 3D, with all headsets and wired in-ear headphones.

[HIGH QUALITY MATERIALS WITH SCRATCH RESISTANT RUBBERS] The material is solid and does not flex under the weight of the headphones, supporting them stably without the risk of accidental fall. The rubber pads allow sliding on the side plates without marking the console.

BENEFITS:
- Designed for Pulse 3D, compatible with all headsets
- Easy and safe installation
- Space Saving: the headphones will be stored without taking up any desk space
- Resistant and lightweight
- Scratchproof: rubber cover prevents scratches to the console